Loop Power Indicator
Model No: LPI-401
Features:
4 digit display
Two alarm output indication
Front panel menu access
Easy calibration & installation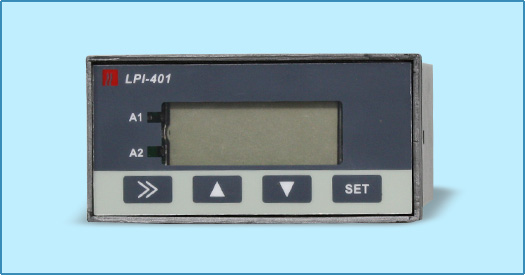 Overview
Micro Systems & Controls Loop Power Indicator LPI-401 is designed for areas where a local readout of a particular process variable is required and ease of viewing is important. It is microprocessor based and programmable. Designed for easy installation, the two wire connection is all that is required to power and operate the unit. Accepting inputs from 4 mA to 20 mA, the loop power indicator can be scaled to display a wide range of engineering units for monitoring process current loops.
4 digit LCD display is provided for display of parameter in engineering unit with programmable decimal point. Two programmable alarms namely A1 – High and A2 – Low is provided. When the programmed alarm set-points are exceeded the corresponding A1 or A2 LED glows on the front panel.
Specifications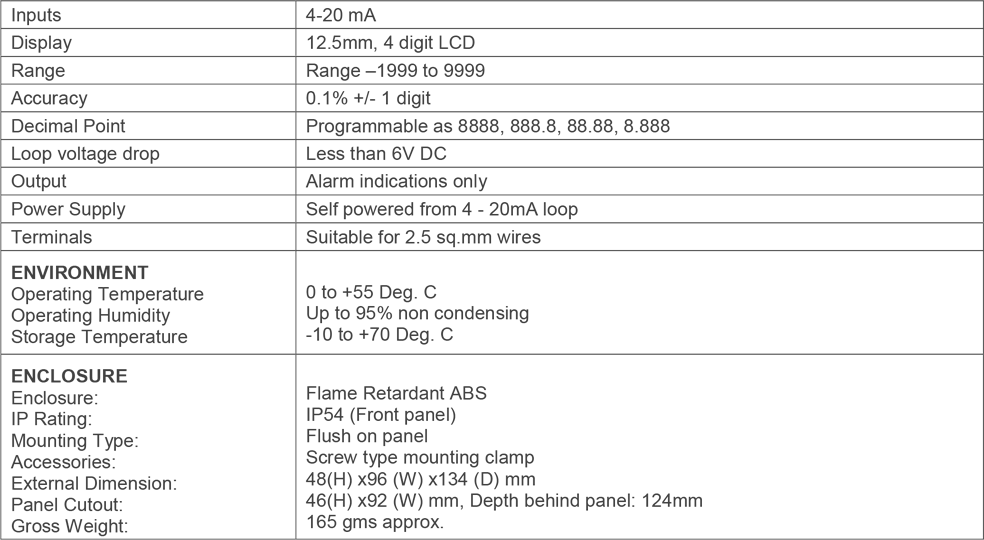 Order Coding: