PID CONTROLLER
Model No: DC3010
Features:
Universal input
Selectable output – analog (mA) or ON/OFF Relay
Dual digital display along with bar display
Simple 4 key user control
Operation and Calibration through keyboard on front panel
IP54 protection
User friendly installation and operation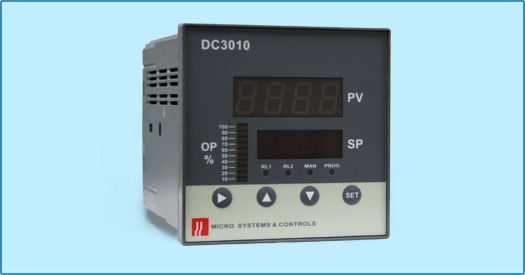 Overview
DC3010 – PID Controller is microcontroller based controller which offers versatility and accuracy for the most demanding control applications. The unit has an universal input which accepts direct signals from thermocouples, RTDs and linear voltage or current inputs and generates a control output signal of either 4 – 20 mA or time proportional relay output. Front panel control enables easy modification of system parameters. The digital display for process value and set point value along with bar display for output provides convenient monitoring of input and output signals. The control output type is PID action, which eliminates the need for continuous operator attention. Two independent auxiliary relays are fitted as standard with optional transmitter excitation supply.
Specifications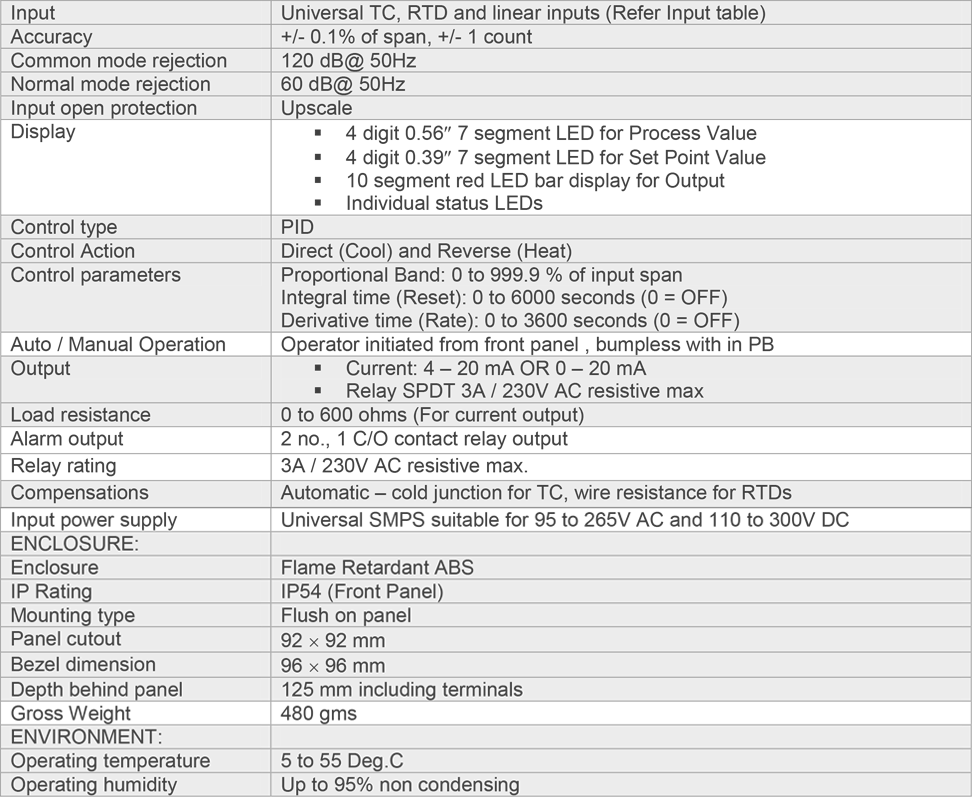 Order Coding: