Flow Indicator Totaliser
Model No: FTX55P
Features:
Microcontroller based
Analog and Pulse input
High accuracy
Programmable range
Alphanumeric back-lit LCD
Unit and Rate selection
Built-in square root extraction facility
Two level password protection
Full digital calibration via keyboard
Optional RS232 or RS485 serial communication interface
Optional Isolated Re-transmission output proportional to flow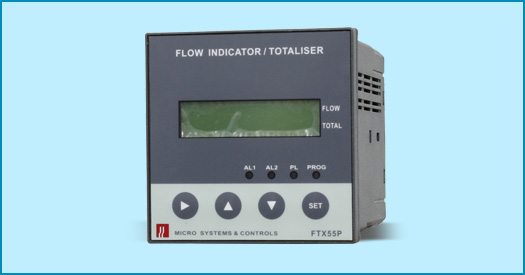 Overview
Flow Indicator Totaliser FTX55P is compact and easy to use, designed for monitoring the continuous flow rate and total flow. The flow rate along with engineering units is displayed on the upper line of LCD display and the totalised flow is displayed on 8 digits on the second line. The microcontroller based design makes it more flexible and powerful compared to conventional flow totaliser. The unit is suitable for use with any flow transmitter giving pulse or analog current output. The display has floating decimal point position, which is programmable from the front panel. The unit has inbuilt relay outputs for alarm or control application.
Specifications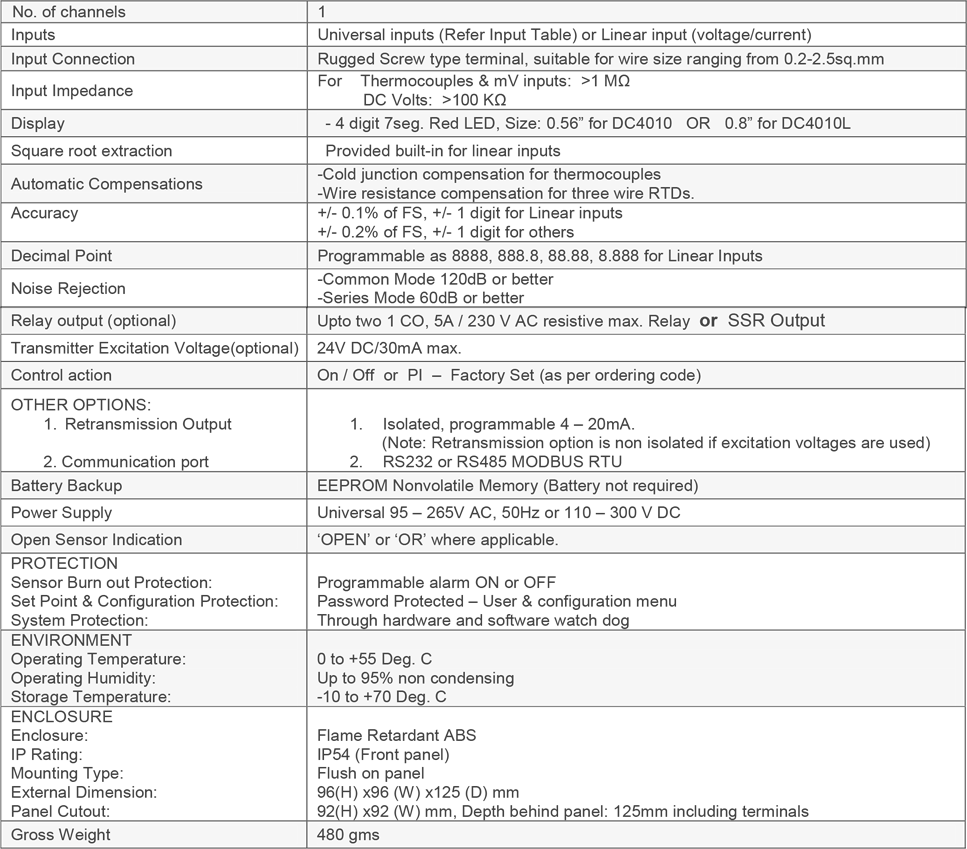 Order Coding: