Flow Indicator / Totaliser – 3 Input
Model No: FTX55GC
Features:
Microcontroller based
3 Analog inputs
High accuracy
Membrane keyboard
Programmable range
Two level password protection
Full digital calibration via keyboard
Temperature and pressure compensation
Isolated Re-transmission output proportional to flow
Overview
Model FTX55GC 3 Input Flow Indicator/Totaliser is compact and easy to use, designed for monitoring the continuous flow rate and total flow. The flow rate is displayed on the upper 4 digit LED display and the totalised flow is displayed on 8 digits on the second line. FTX55GC accepts 3 inputs and measures the gas flow, gas temperature, gas pressure and calculates the corrected flow rate or mass for ideal gases. The instrument is fully configurable, with all calculation constants set via the front panel switches and stored permanently in a non-volatile memory. The microcontroller based design makes it more flexible and powerful compared to conventional flow totaliser. The unit has inbuilt relay outputs for alarm or control application.
Specifications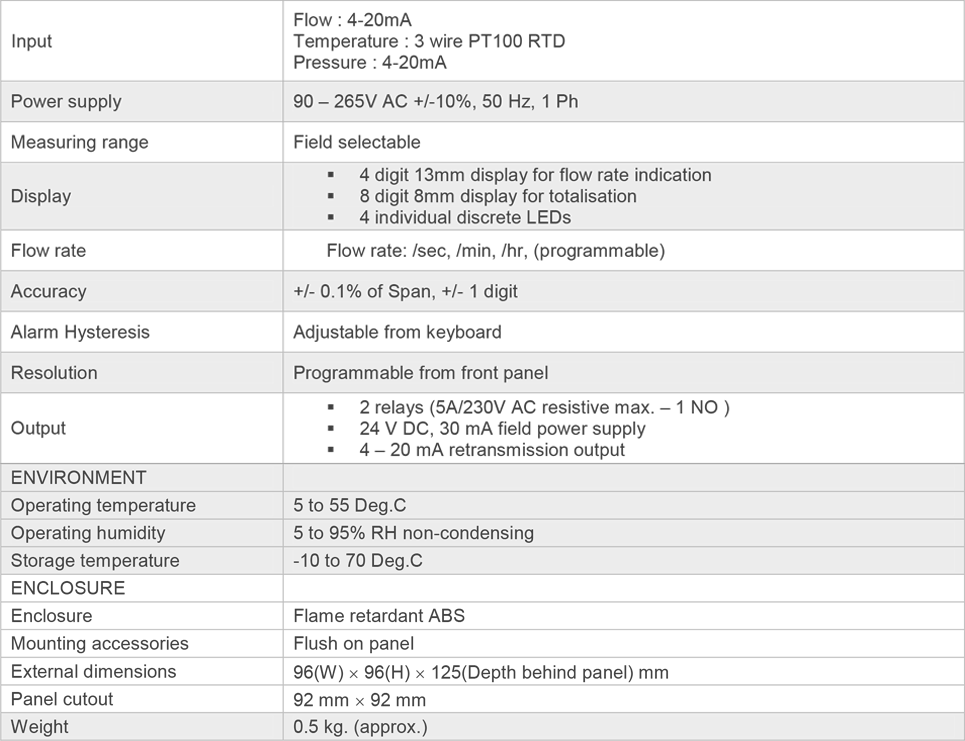 Order Coding: