Micro Scanner – Jr
Model No: DS 8500
Features:
Compact, DIN 96 X 96
8 Channels
User programmable

Alarm logic
Sensor break logic
Relay grouping

Front panel calibration
16-bit ADC
Self diagnostics with error code
Universal mains power supply
Overview
DS8500 is the latest series of advanced cost effective temperature and process scanners from Micro Systems & Controls.
It incorporates advanced software features to provide complete user flexibility and can cater to almost all monitoring and data acquisition needs of the user. It can be user programmed to cover different application needs thus reducing time, inventory and spares cost. It accepts direct signals from thermocouples, RTDs and linear voltage and current inputs, either as fixed type or programmable universal input.
Each channel is sequentially scanned and active channels are displayed. Individual channels can be locked for monitoring using the HOLD key. Flexible alarm logic and grouping is provided to energize alarm relay outputs as per the process parameter valuesand programmed set points.
All features of the scanner are programmable from the keyboard making it a truly universal scanner. All programmed values are stored permanently in non-volatile memory. Set parameters are protected by password so that they cannot be tampered with.
Specifications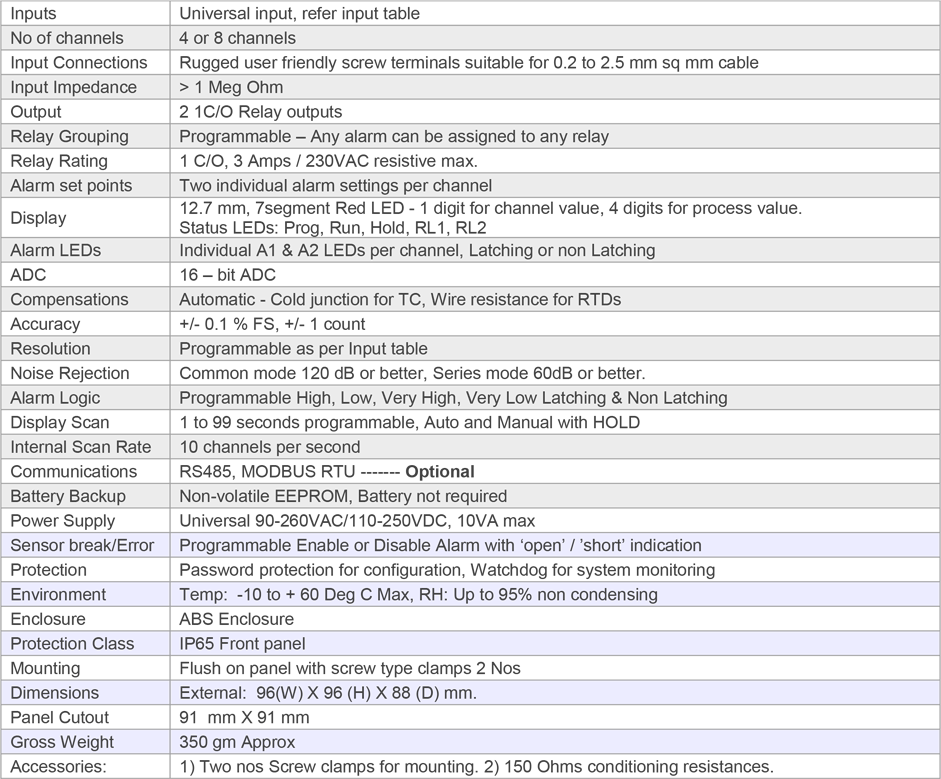 Order Coding: