Signal Isolator / Distributor
Model No: ISO102
Features:
Single or Dual output
Current loop isolator
Passive – Loop powered I/O
Optical galvanic isolation
Narrow Profile – greater packing density
Front panel adjustment
35 mm DIN rail mounting
Overview
Signal Isolator ISO102 series (single output or dual output) provides total signal isolation between a non-isolated transmitter and a receiving device. This eliminates faulty readings in process measurement and control equipment caused by ground loops, motor noise, and other unpredictable electrical interference. When the output from one transmitter needs to be isolated and sent to two different locations, ISO102 with dual output provides ideal solution and acts as a splitter. These isolators operate on the principle of optical isolation and provide high isolation between the input circuit and the output. External power supply is not required by these isolators, the input circuit is powered from the input 4 to 20mA signal and the outputs are powered by the output loop power provided by the receiving instrument. The isolators have individual output adjustment potentiometers accessible from the front panel.
Specifications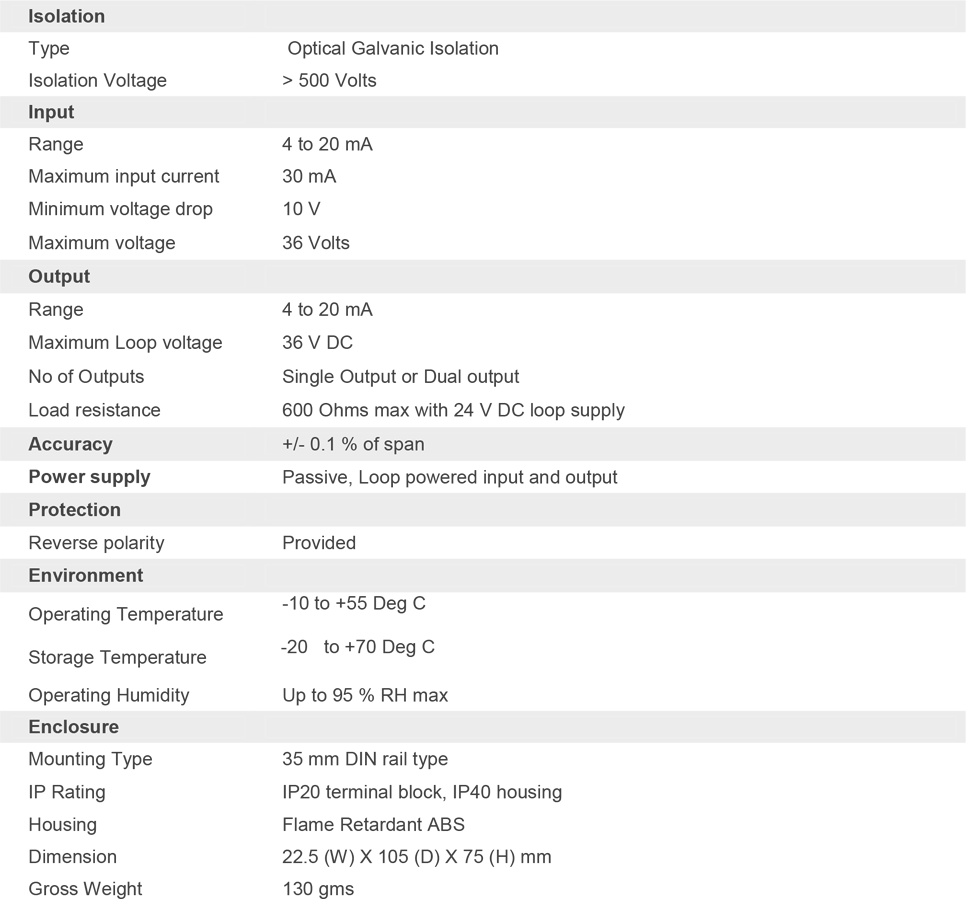 Order Coding: