Universal Indicator cum Controller
Model No: DC4010/DC4010L
Features:
Universal input
Control action – ON / OFF or PI
Simple 4 key user control
Operation & Calibration through keyboard on front panel
95 – 265V AC universal power supply
User friendly installation and operation 0.56" [DC4010] and 0.8" [DC4010L] display height option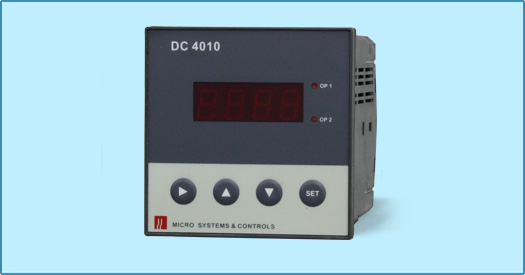 Overview
DC4010 / DC4010L is an advanced Microcontroller based indicating controller used in majority of industrial processes. The indicating controller can accept analog inputs from RTDs, Thermocouples, current and voltage input with provision of single or dual output. The controller is calibrated for all the basic inputs and the calibration is not required to be changed if the input type is changed. However if recalibration is required due to any error then calibration can be done through keyboard.DC4010 can be used for On/ Off control application or PI control action in case of SSR output.
Specifications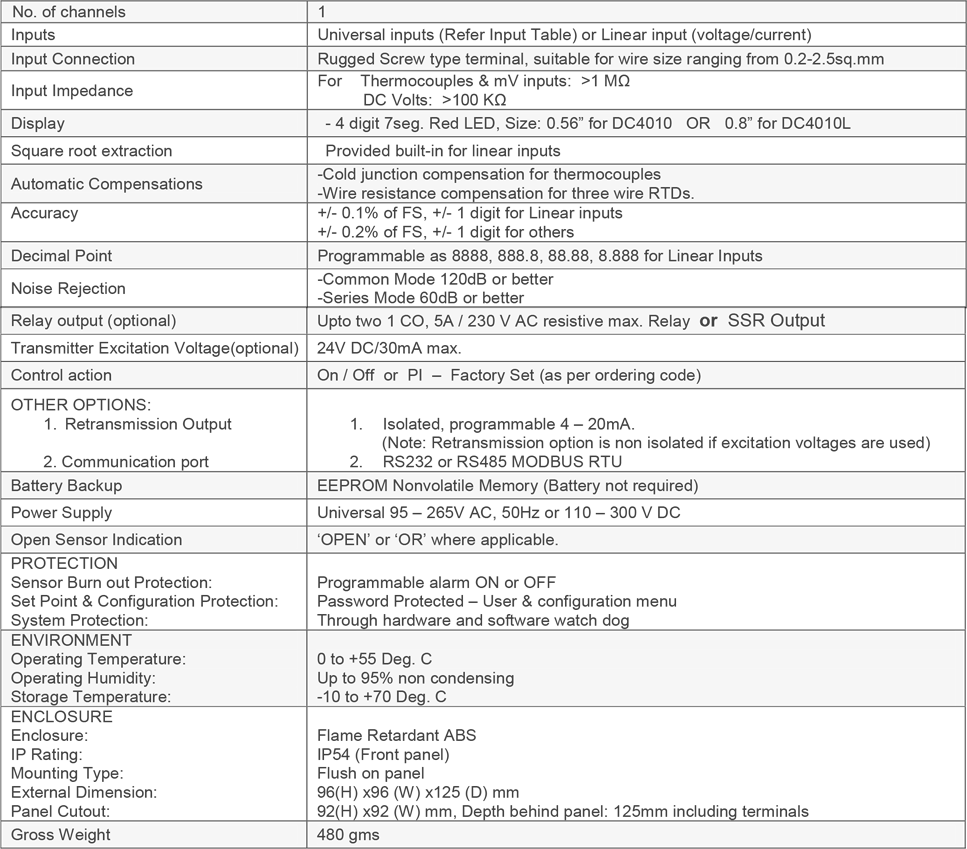 Order Coding: