Power Supply Unit 24v / 2a
Model No: PS242
Features:
Smart switching
Regulated 24V DC output voltage
Universal AC input (85V AC to 265V AC)
Low conducted EMI due to frequency jittering
Short-circuit protection
Overload protection
Compact size, Light weight
Low cost, High efficiency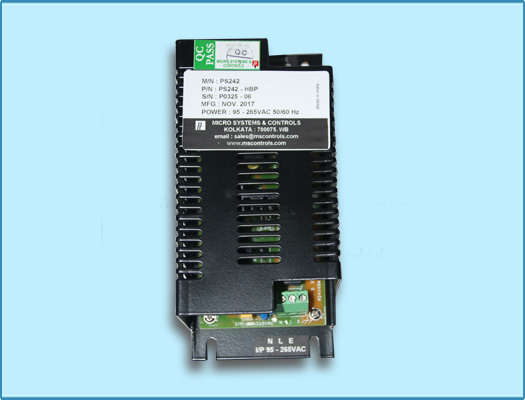 Overview
The PS242 – 24V, 2A SMPS Power Supply is designed using new generation switching technology which provides higher efficiency within low cost. It meets the demands of high quality level, integration and performance which are required by today's applications. The use of SMPS technology minimizes use of lossy components such as resistors and uses components that are ideally lossless such as switches, capacitors, inductors, and transformers, thus providing better efficiency. The power supply uses the new generation TOPSwitch-GX technology for reduced component count and high reliability. Flyback topology is used which gives input-to-output isolation. Smaller size and lighter weight are the features of the SMPS Power Supply. It has overload protection, overvoltage protection, undervoltage protection and short-circuit protection in order to safeguard the equipment.
Specifications
Order Coding: