Micro Data Acquisition Module
Model No: MD-16
Features:
Universal input
16 channels per module
RS485 communication port
MODBUS RTU
Analog input isolation
20000 counts optically isolated ADC
Complete software control, no jumpers or switches
Applications
Process monitoring and control
Remote data logging
Product testing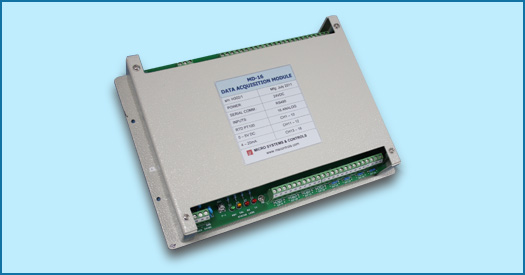 Overview
MD-16 Data Acquisition Modules are a family of complete solutions designed for data acquisition systems based on personal computers and other processor-based equipment with standard serial I/O ports like PLC, etc. These modules convert 16 analog input signals to engineering units and transmit in MODBUS RTU protocol to any host with standard RS-485 port. These modules can measure temperature, voltage and currents as well as various process sensors like thermocouples and RTD's performing all signal conditioning, scaling, linearization and conversion to engineering units.
Specifications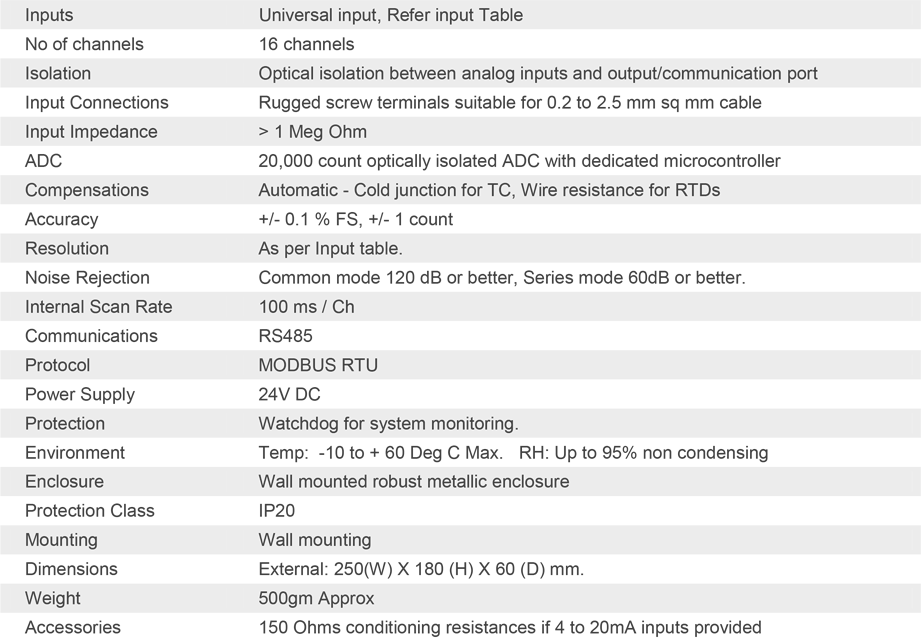 Order Coding: